Creemore Classic 400K Report
Story and photo by Carey Chappelle
June 3, 2006
Congratulations to Carey Chappelle, Bill Little, Rudy Ziegler, Con Melady, Nathan Klages, Rolf Haukwitz, John Maccio and Christian Belair on completing that infamous 400 km brevet.
The weather, was for the most part, perfect. The rain from 14:30 to 18:00hrs cleaned off all the riders and made them acceptable for a great dinner at the Fire House Pizza Co. in Blue Mountain.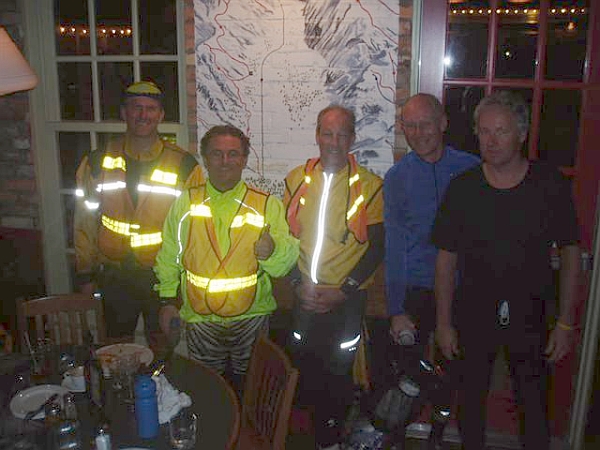 Dinner in Blue Mountain
Nathan and Christian decided to skip the fancy dinner and instead, grabbed a quicky at Wendy's in Collingwood before saying good-bye. The young fellows headed out and later e-mailed me with their fantastic ride back to Port Elgin. The Scenic Cave ride to the top gave the lads a solid warm-up for the remaining hills. Approaching the Walter's Falls t-intersection, they had to share the road with 3 deer and then avoid hitting the turtle watching the show.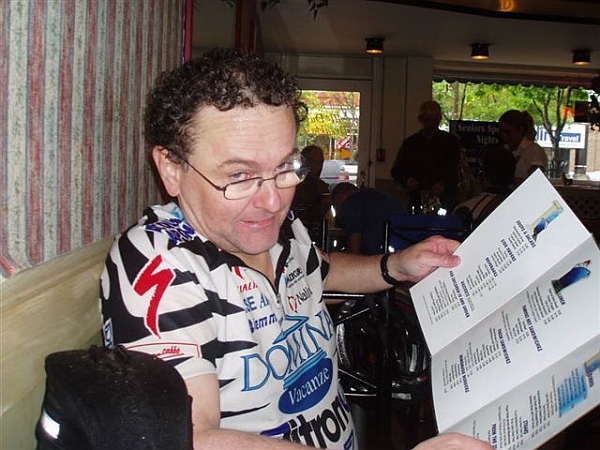 Bill getting hungry
The older riders had dinner at the Fire House Pizza Co., a few beers, a few coffees and then headed out for the GREAT Scenic Cave ride to the top. We all arrived to the top feeling successful and headed at a steady pace to the Country Time Donut Shop in Chatsworth, for the last control before the end. Once again my wife and Pat Little visited us in Chatsworth, basically to confirm my coconut was operating fine after my Encephalitus experience last year, and YES it was!!!!!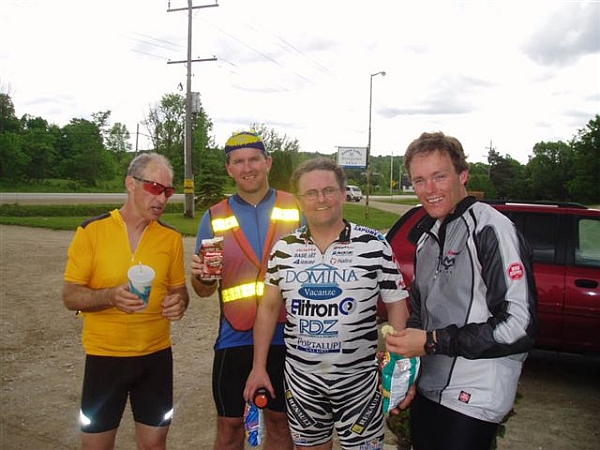 The Boys.
I've included a few extra pictures as opposed to a long story about a 400km ride that was simply UNBELIEVABLE!!!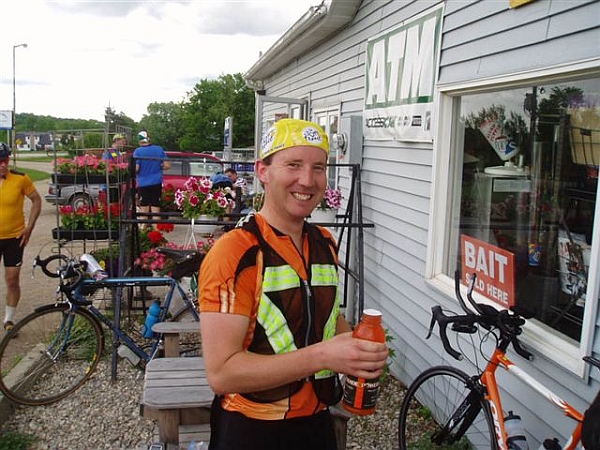 Nathan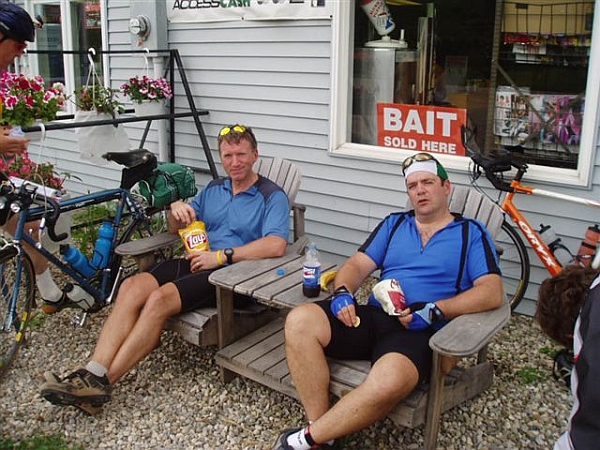 Gary and John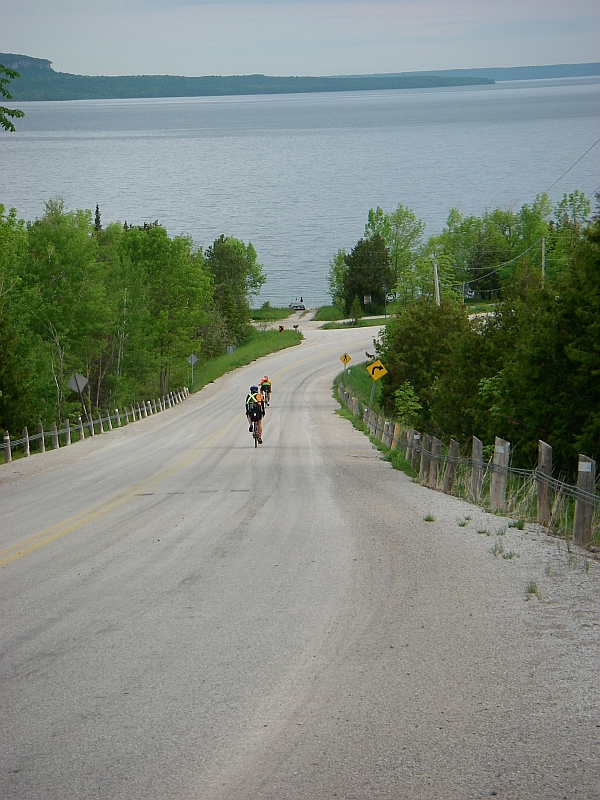 Down the Mountain