South Bruce 200K Report
Story and photo by Carey Chappelle
May 6, 2006
The Huron Chapter had 13 riders attend the South Bruce 200 and all 13 finished, within a half hour of each other. Fortunately, the rain ended just before the 8AM start and after a few hours, the sun took over and provided a great day. Pat Little created this ride, and it was obvious that he new where cyclists would enjoy little traffic and rolling hills.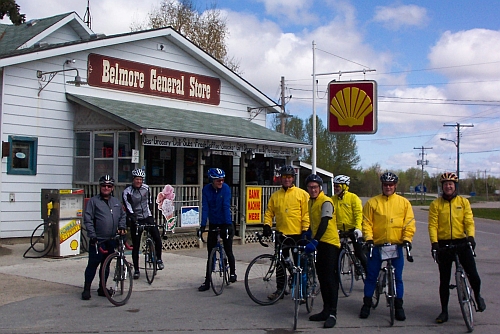 Balmore General Store
Tim Horton's provided the ideal stops for getting our Control Cards signed and quick meals to go. After the first 100km, we all stopped for lunch and talked of how easy the ride had been, but tried to guess what was ahead...strong head winds were obvious and we tried to encourage certain riders to take the lead, unfortunately a few of our leaders were hurting big time when we arrived in Kincardine! A quick break and we all hit the road, fortunately the wind had died and the ride into Port Elgin was smooth and perfect. There was next to no traffic, just a few wild animals enjoying the show and the great feeling of completing the first brevet of our season!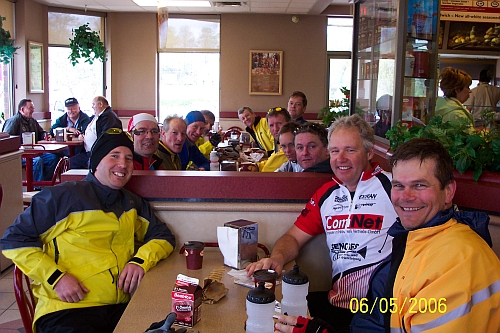 Hanover Tim's